Uniforms: Sauce Barbershop
The Sauce team and concept are built on some of the shared values and foundation that Morris, our founder instilled through the business and way of life. They are a traditional barbers, with a big twist as they incorporate fashion, music, art and events who have decades of experience between them. Hear what they had to say.
M.C.Overalls & Sauce are a natural fit for each other. 'Working Hard' is a concept that comes straight to the surface. M.C.Overalls are working hard at building a rich-heritage workwear brand with a contemporary outlook - Sauce strive to provide value to community (with their various projects) and their customers (in lifestyle). Sauce opened in the midst of a pandemic and go above & beyond to ensure customers are satisfied, even if that means staying open for an extra 1-2 hours on a given evening.
Co-founders: Jack & Sean in their M.C.O uniforms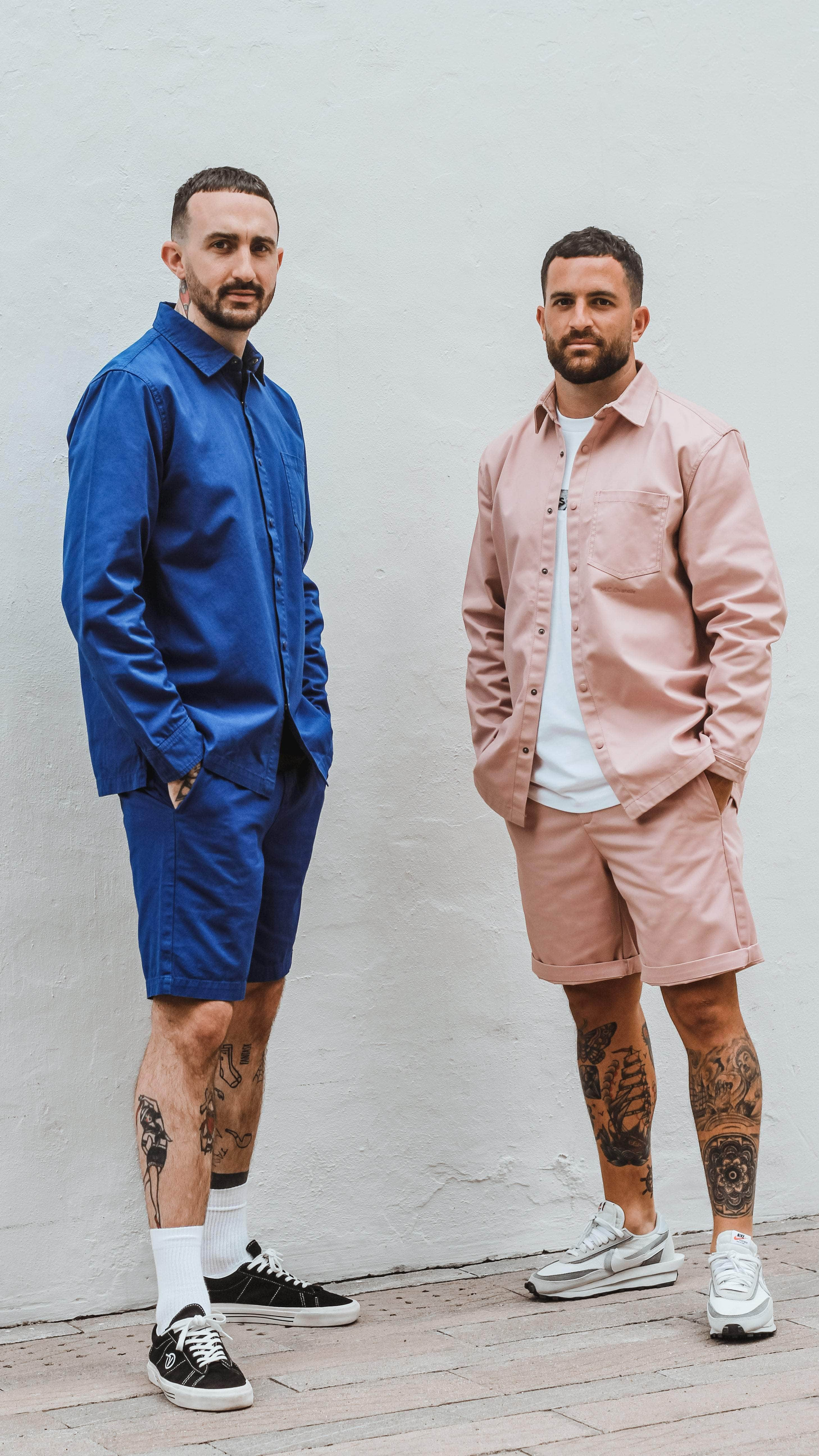 Some highlights from our catch up:
Whilst it took us 6 months longer than they we hoped for, we turned down what didn't initially feel the fit for Sauce, but eventually when the right one came about we managed to secure a good deal on our Flagship location. Moral of the story - if you have a strong idea don't settle for what might feel like less.
Both brands celebrate individuals for authenticity & being unique. "Beauty in the Everyday" likewise, features clear crossover. M.C.Overalls provide inspiration on how items can be worn, but have always said items should be worn how each individual feels comfortable (dress it up, dress it down), we also encourage customisation where applicable to take that extra step- whatever feels comfortable for a given individual.
A fresh trim adds that sauce, a little booster in confidence to show the world the best version of yourself. They take pride in envisioning and delivering on the wants of our customers.
A particular challenge that presented itself was choosing the location of their flagship store whilst many businesses were suffering tremendously due to Covid-19.