Hayden Cassidy chats to M.C.Overalls about how hard work is paying off....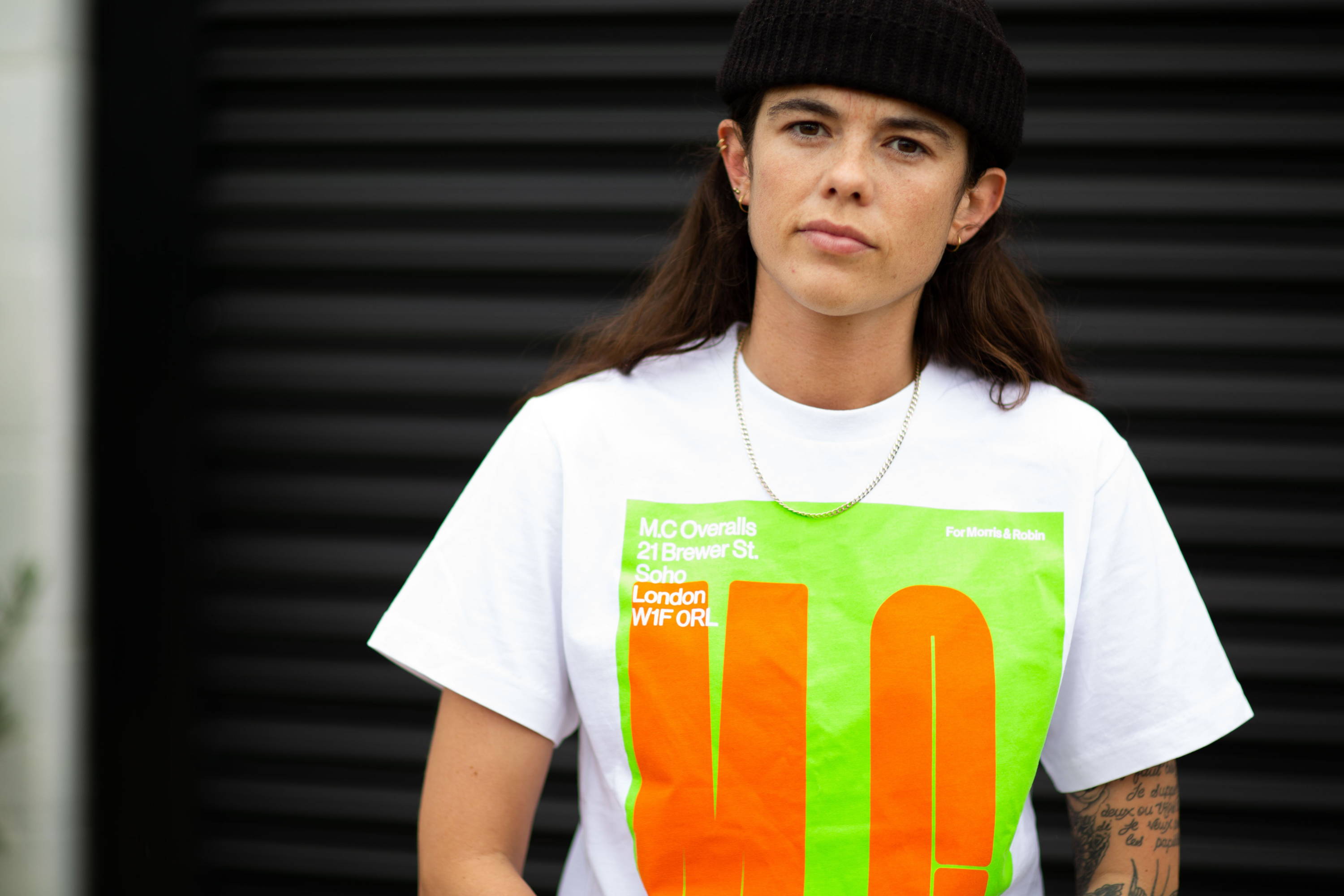 2019 was the busiest year of my career to date. Each week found me on another flight and another stage. As a Global Educator for one of the major clipper companies in the world - Andis, in addition to working in two busy London shops, my schedule left very little time for anything else throughout that year. Adrenaline kept me going most of the time and also the buzz of meeting new people, visiting new cities and countries and catching up with friends from the barbering industry at each event.

Highlights included being the first female to educate on stage at BarberLyfe in Indonesia and BarberDay Conference in Brazil, educating at Moscow's first tattoo and barber convention, hosting a workshop in Vancouver and travelling to educate in most of the major cities in Europe. Towards the end of the year I mentioned to my partner, Dani, that I needed a break. The expression 'be careful what you wish for' comes to mind because the break I thought I needed arrived soon after when the world went into lockdown.
I thrive on communicating with others, educating and pursuing creative projects so early into lockdown I knew that I'd have to do something to keep me connected with others and also keep my head in a good space. I knew that I needed to find projects that would keep me occupied and provide engagement with my online community.
Having gained much of my barbering knowledge through YouTube when I started in the industry I felt it was time to give something back to others who were starting out or hoping to improve their skills. I filmed a series of YouTube educational tutorials through lockdown to help keep young barbers motivated. I also guested on a number of live interviews and presented a few of my own with some of my favourite people from the barbering world. As barbers, we're usually interacting with people all day so these online chats helped to fill that
gap and also provided a sense of support and connection.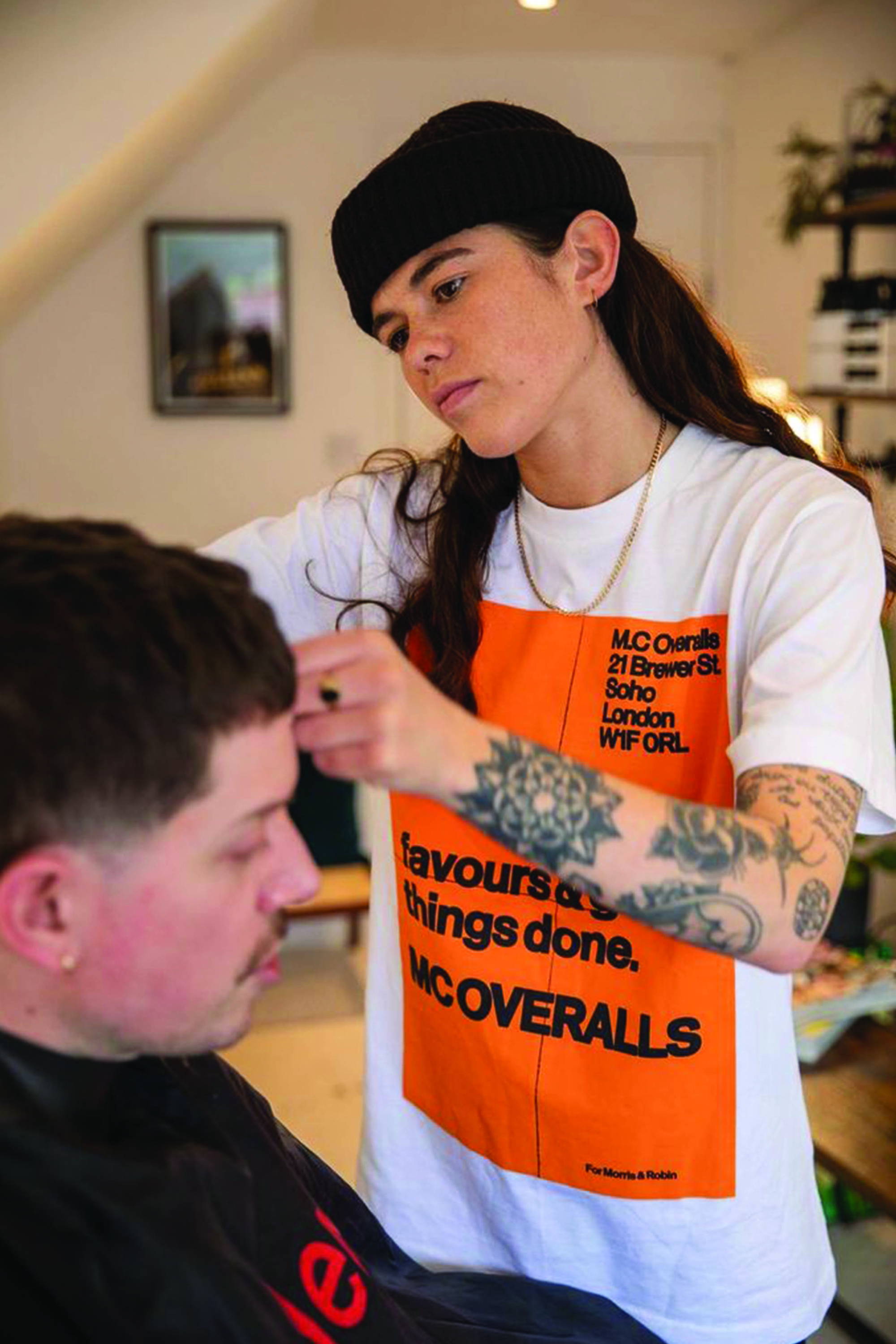 As things reopened it became clear that barbering life as we knew it wouldn't be the same so I set about looking at how best I could navigate the new normal. I'm passionate about educating and also love the the process of creating a complete image from hair to clothing. The best option for me was to find a space where I could do both as well as see clients in a safe and accessible place. UNIT 8 became a reality in 2020. Admittedly, opening a studio in such a time of uncertainty
was taking a risk but I was exhilarated at the idea of having my own creative hub. It took a while to find the right space, especially during that difficult time but I eventually found my studio in Hackney. Along with finding the space I decided to take on the role myself of building my brand, website, and everything else that came along with it to really take it to the next level.
The Hayden Cassidy product line followed soon after opening the studio.
Included in it are limited edition t-shirts through collaborations with international designers and some of my favourite styling products. The space has also allowed me to work on editorial projects and really push myself fully into the session styling world too. The space has given me the freedom to work with my clients, take control of my brand and also really push my creativity in my craft too.
This year I was both shocked and honoured to be nominated for Creative Head Mags 'Most Wanted' and 'It Girl' awards for 2020 with some of my industry idols. To actually win the award for 'It Girl' in March this year was an unbelievable experience and something that has motivated me to keep going despite the turbulent times we're experiencing. The award is given to people under 30 in the industry who are really pushing themselves and making a name.
As we are hopefully emerging from the crisis of Covid-19 I'm looking back with surprise and gratitude at how much I've achieved during this period. The past 18 months have also made me realise how valuable community and connection to others is and that finding the flow that comes with doing what you're passionate about is way more important than money or success. I love collaborating with local brands, and M.C. Overalls really stood out to me with their values and passion. It's something I believe is so important, and something I want to continue to create - a community in London of freethinkers, creatives and passionate go getters.