Commencement: 20th Century
1908
Morris Cooper (M.C.) the original founder, comes from a family of talented crafters. Self-taught in tailoring, he shone through demonstrating outstanding knowledge of product.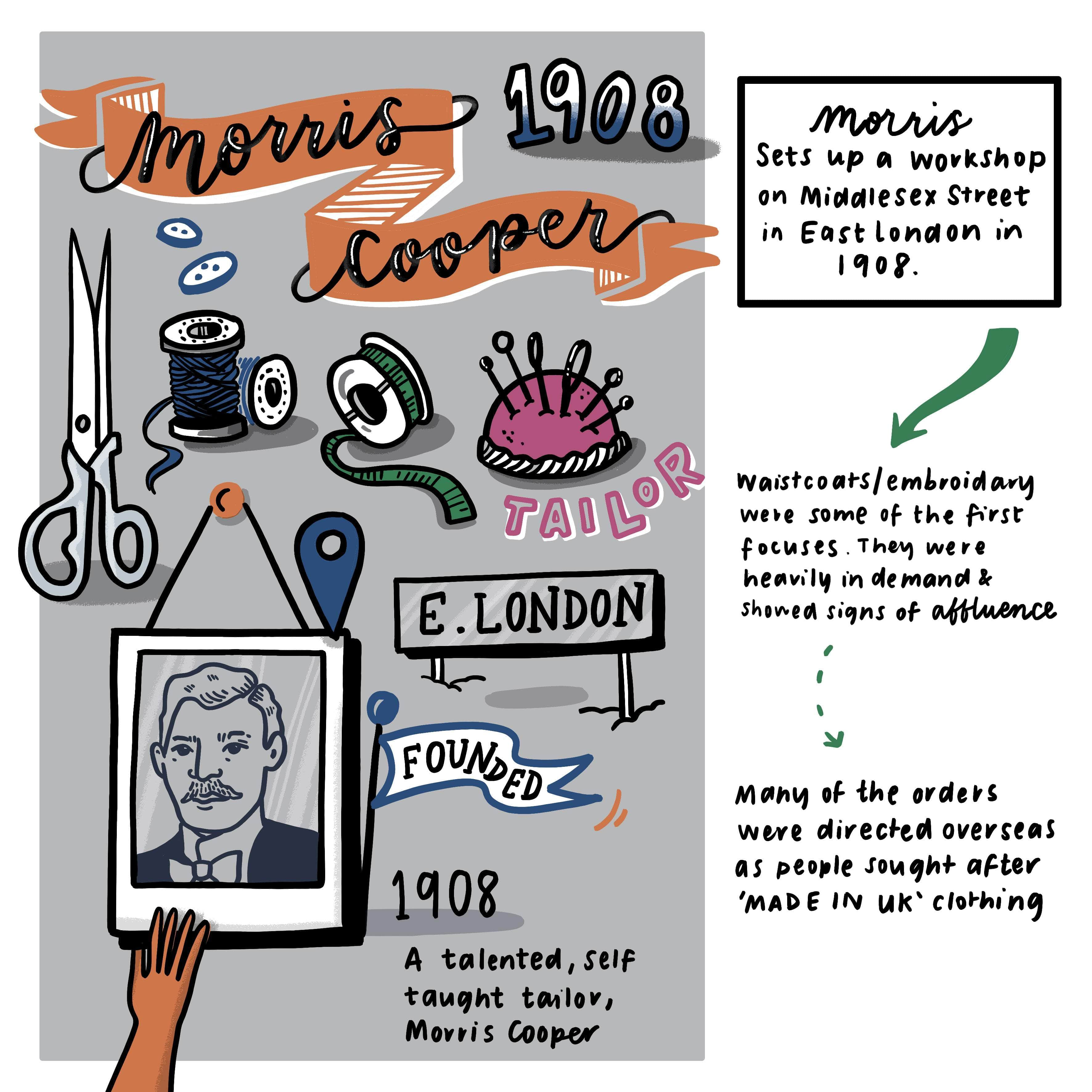 1914
Naturally, due to size, resource and the transition in demand for essentials during the World War I -there was a calling for M.Cooper Overalls to focus on helping the British Armed Forces.
Post-war, Artisans clothing specifically Seaman's clothing production was back in full-swing. We're proud to say these items still remain in the collection today, upgraded with a contemporary twist.
1939
Harold Cooper, bringing even further business acumen, telephoned the war office at the commencement of World War II to proactively offer help and yet again, priorities shifted to ensure full support and maximum output.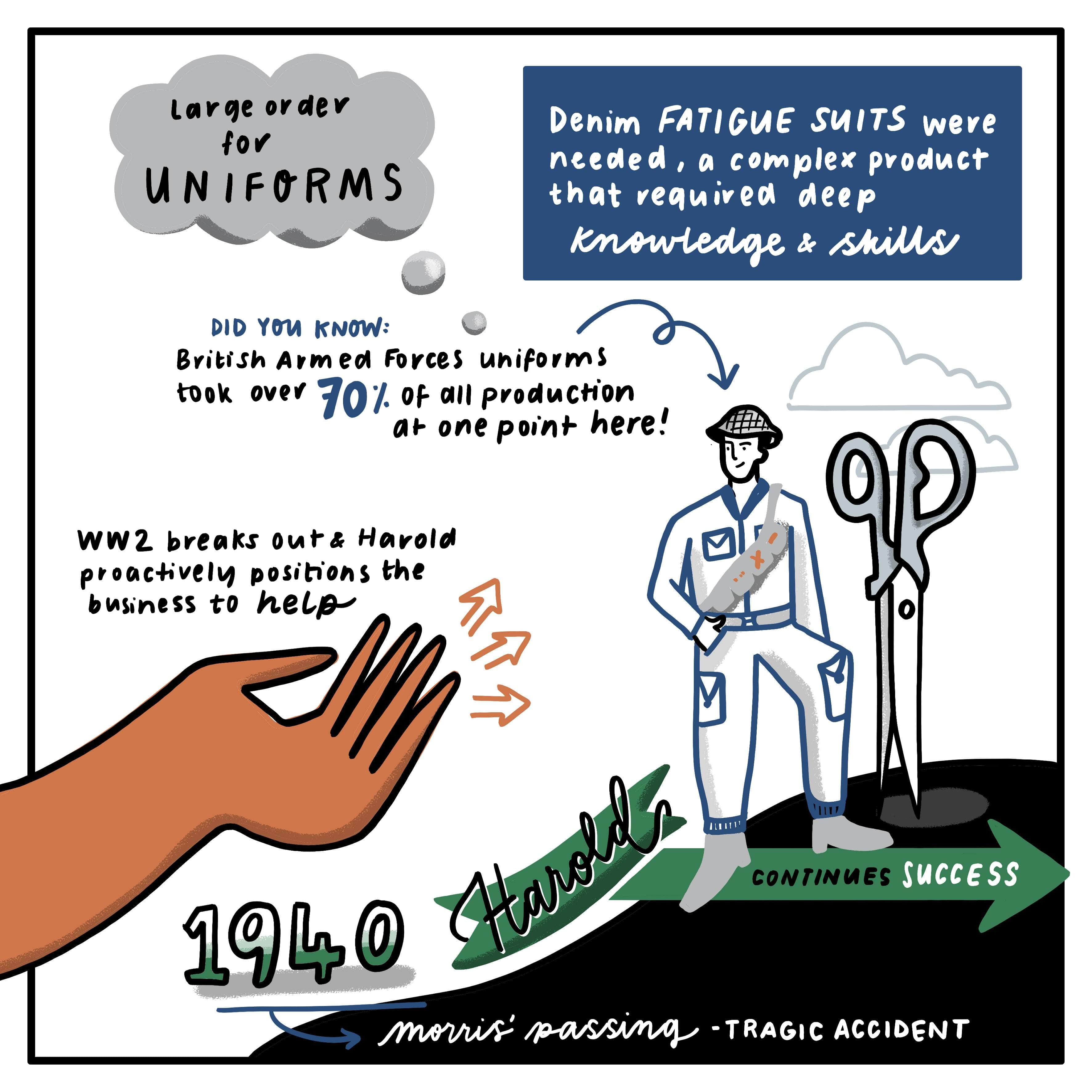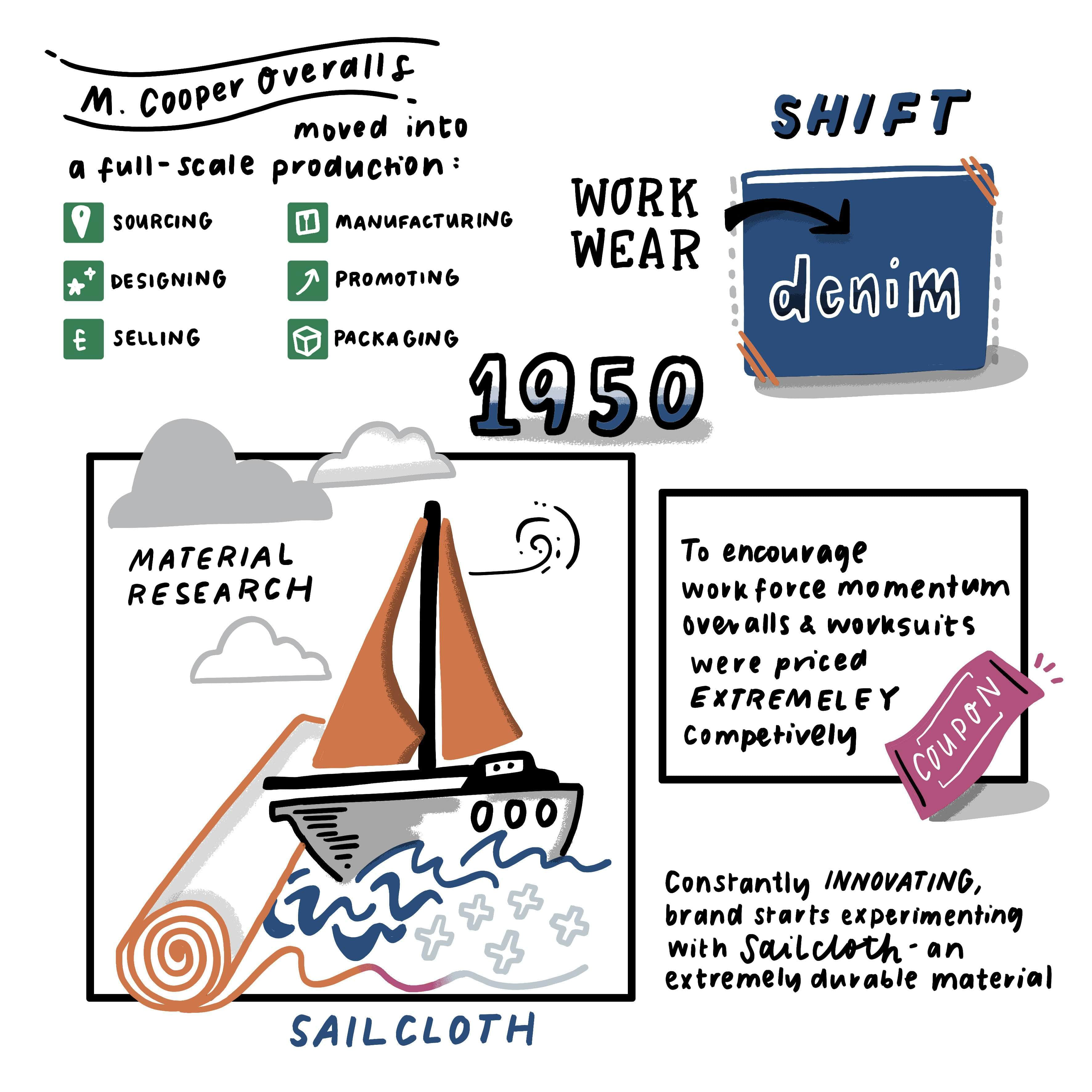 1946
After WWII, M.Cooper Overalls settled in a larger factory in London (E15) as a full scale operation.
With rationing and coupon allocation to each citizen one of the business's core objective was to encourage workforce and contribute positively. Overalls & Denim products had a low coupon rating, and so here was the focus: an individual could be well equipped for work with these items (due to practicality, easy wash and durable clothing) and still ensure the bulk of coupons could be used for family essentials.
2016
The name & trademark have remained within the Cooper family and the brand was revived with a contemporary lens. Today we are gender-fluid and cater for self-starters, crafters, & creatives alike, who choose M.C.O because of values such as grit, determination & hard-work. #WeWorkHard
2020
We remain true to our DNA, surrounding ourselves, learning from and continuously collaborating with individuals and collectives that embody like-minded values of true purpose, authenticity and celebrating inclusion.
We are proud to sit at the intersection of functional, stylish and durable attire.
2023
Built to last, season after season. We are just getting (re)started. As Morris once said:
"Every time you think you know the answers someone changes all the questions. But this must never alter the resolve to go forward"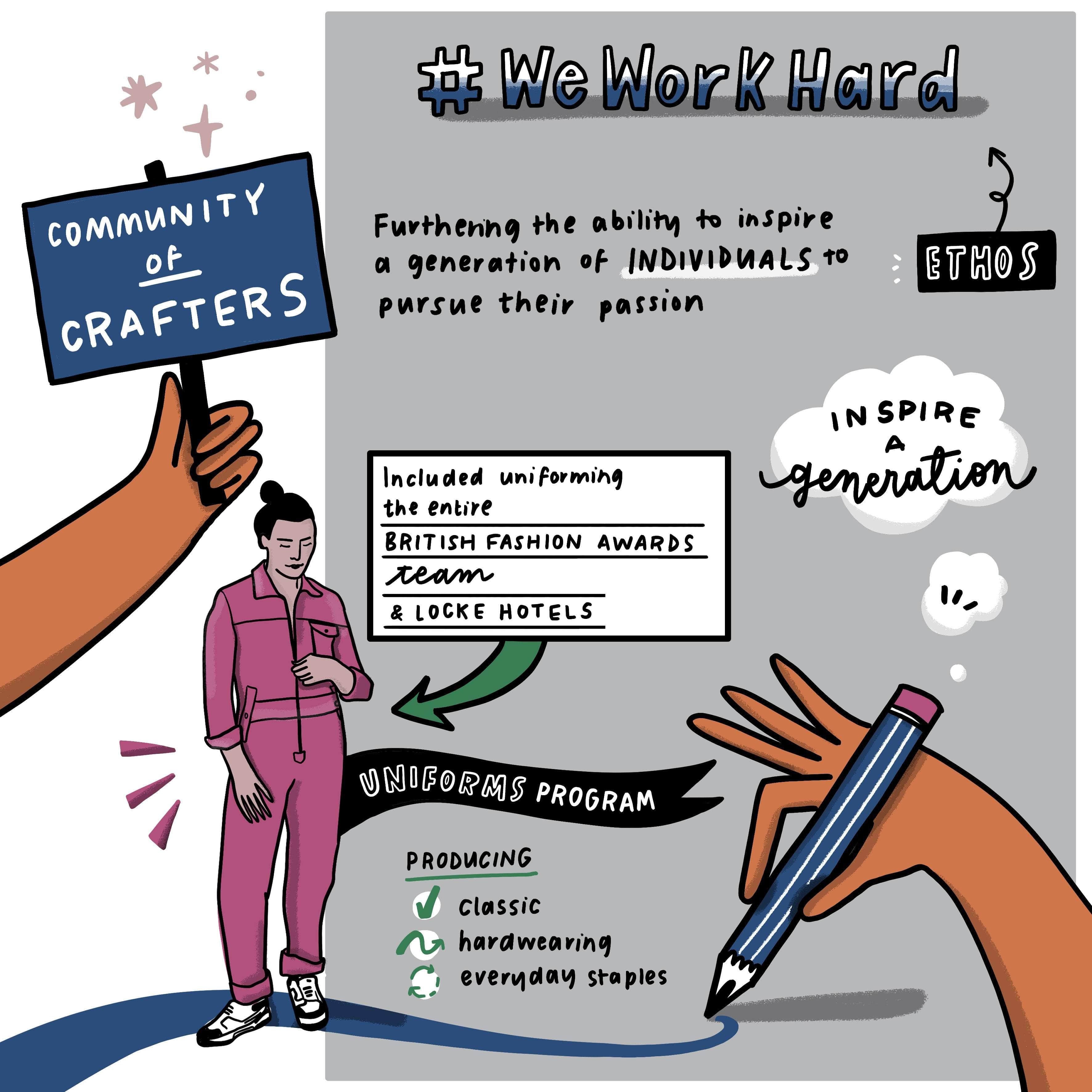 We Craft, We Create. Since 1908