M.C.O x BRIXTON BREWERY - 'WE WORK HARD TOGETHER'
Through a dedicated belief in hard work, community and a respect for local industry Brixton Brewery and one of the UK's oldest workwear brands, M.C.Overalls, have joined forces to create Brixton Brewery's first fashion collaboration, with a unique apparel collection. Ignited by a shared London heritage and sparked by the power of energetic personalities, functional designs and a joint opinion that collaboration is at the heart & soul of all good work.
'The main attraction comes in the form of the world's first fashion forward 'brewer' dungaree'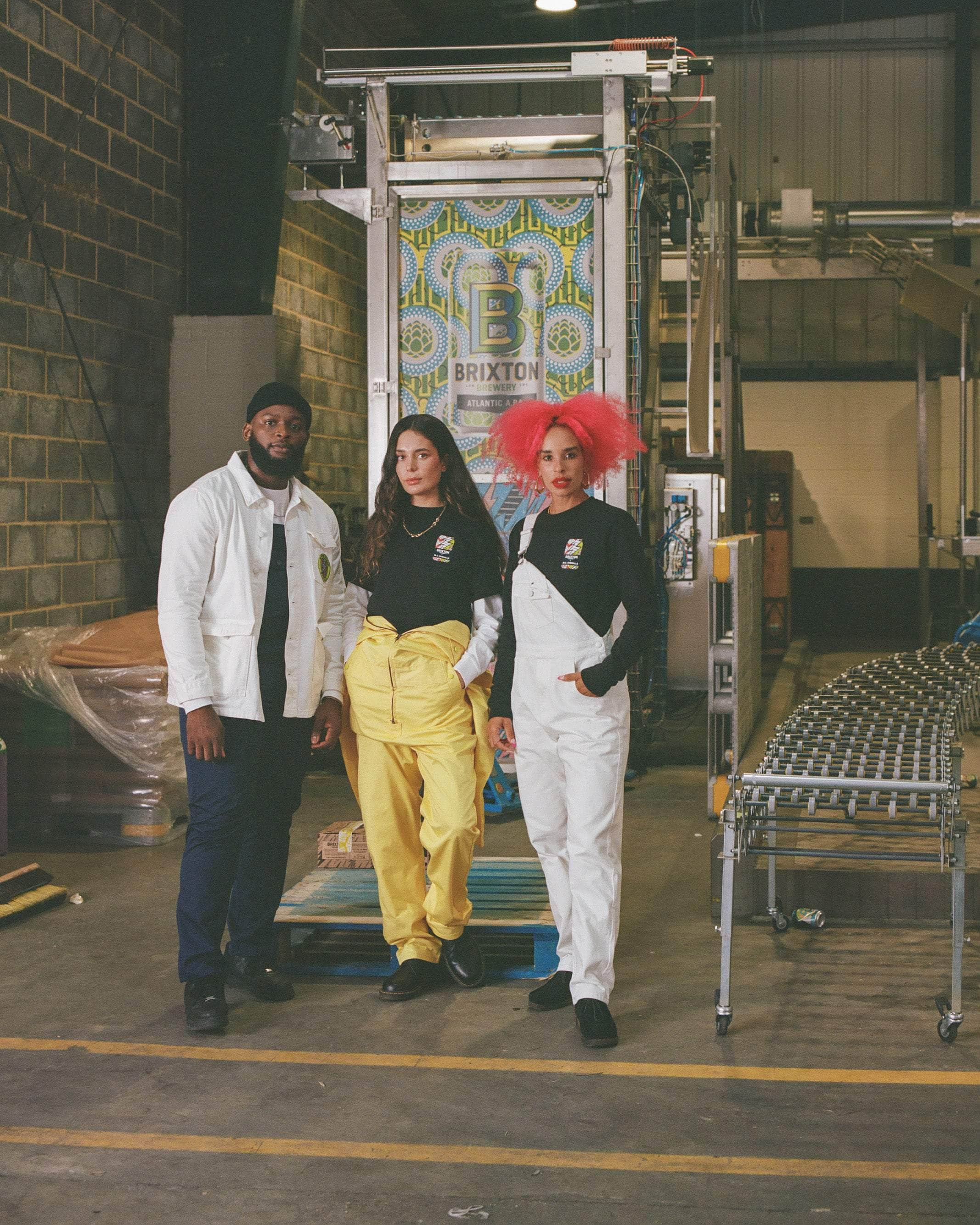 The design features M.C.Overall's signature polycotton fabric and is a product of the brands working closely; employing M.C.Overall's 100+ year workwear expertise with Brixton's renowned brewing team to create a one off piece and collection that ticks all the boxes; fashionable, durable, functional and fun. Accompanying basics include black and white tees, grey marl sweats emblazoned with the bold new designs, alongside a statement white denim work jacket with hand stitched back print detail, an accessory patch and naturally a limited edition beer.