UNIFORMS: FLYING HORSE COFFEE
"What i wear is important, its a pretty vigorous role, and a lot of heavy lifting, so you need something that's heavy duty and can last a long time"
The humble cup of coffee both versatile and without doubt a daily staple that requires both skill and patience to get just right. Equally the barista is an aged skill that crafts & grafts all day to produce a daily essential for anyone and everyone.

M.C.Overalls values industry and endeavour, we value community and like to find and work with local enterprises who show what grafting can look like today.
There is no better place to illustrate this than Flying Horse Coffee.
Since our relaunch, M.C.Overalls has partnered with Flying Horse Coffee, kitting out their team at Mare Street Market and also in White City. Now they have just opened a new coffee shop on the Golborne Road in Notting Hill and we wanted be there to support them as they continue their journey.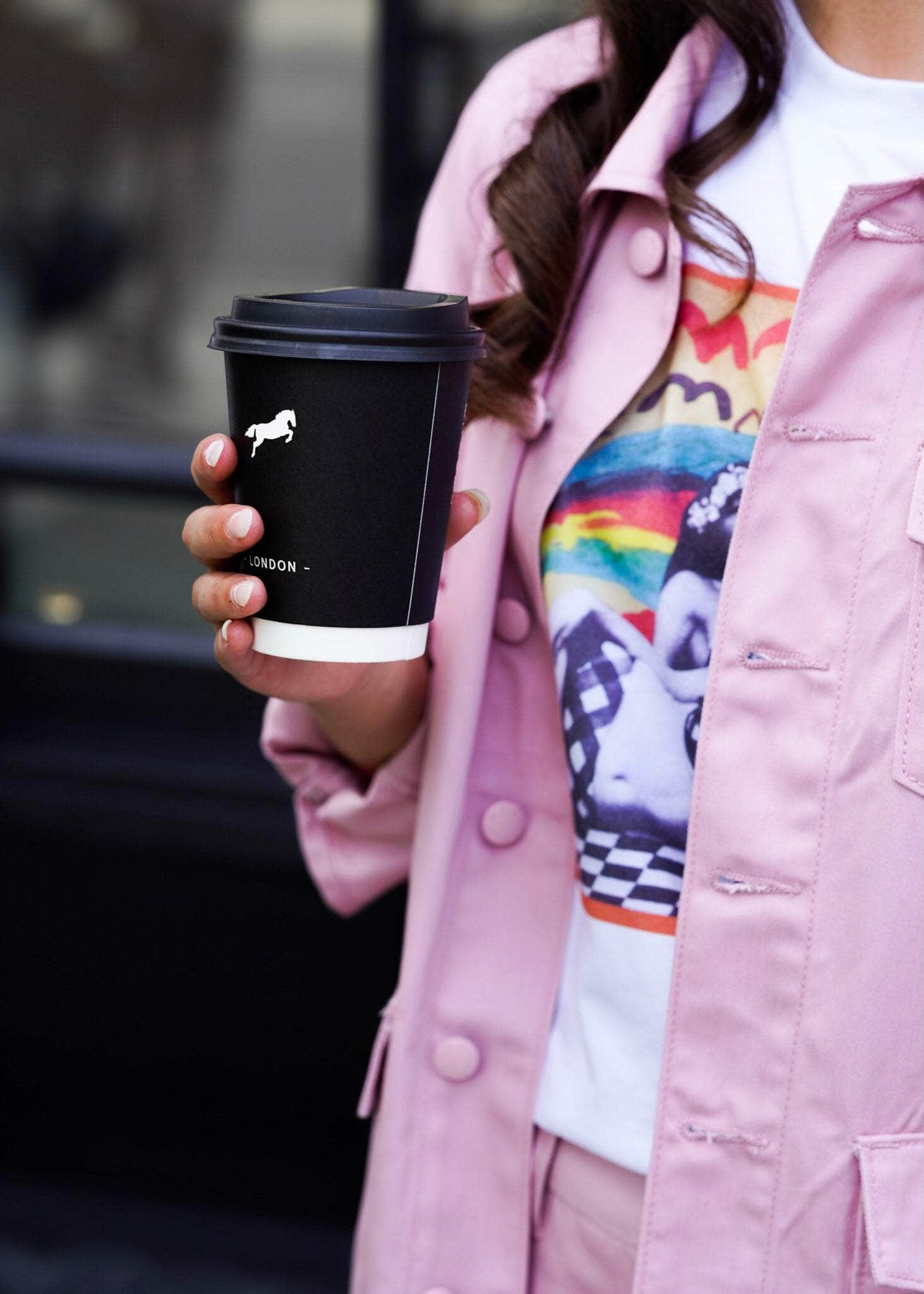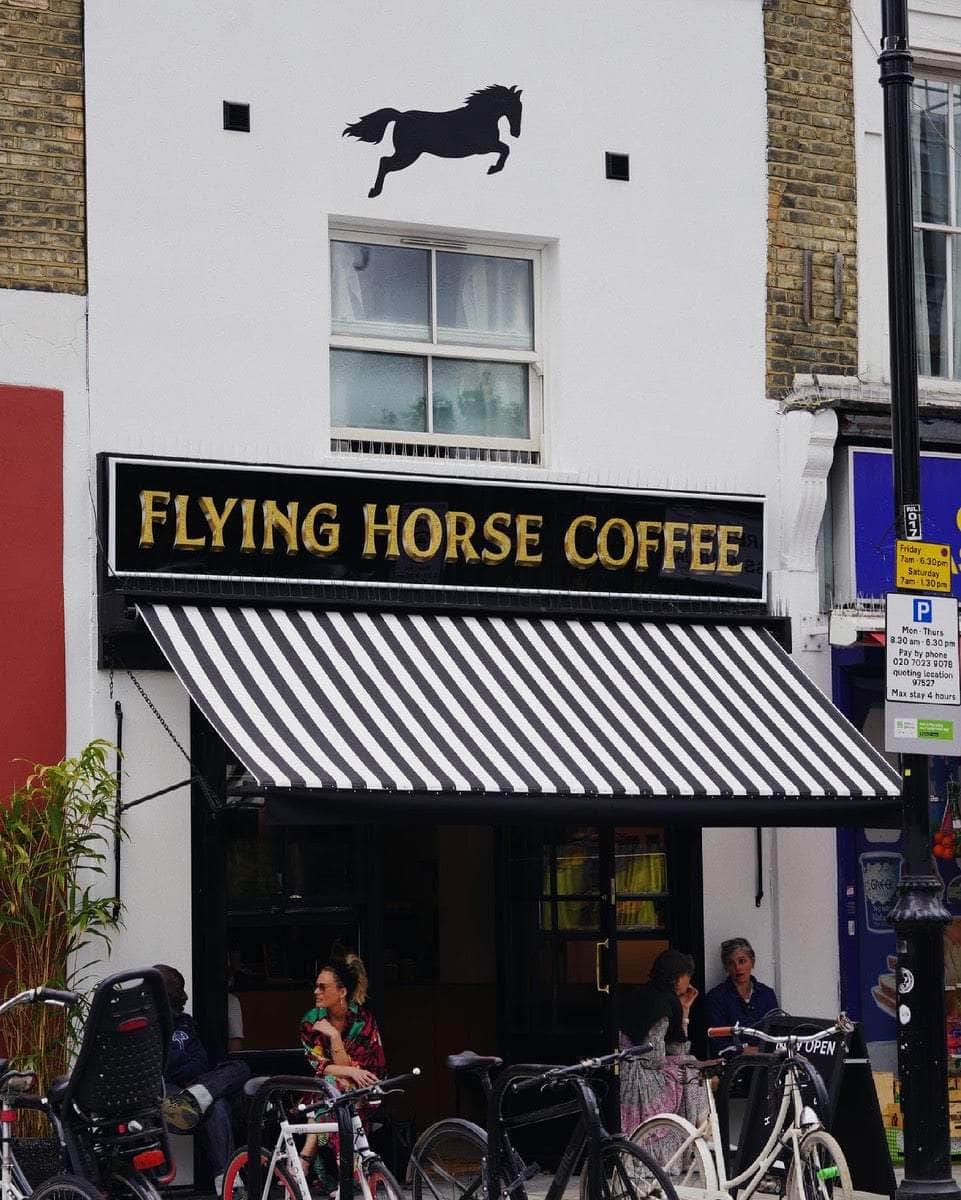 The Golborne road, also known as 'Little Morocco' as well as for its Portuguese community, hosts a street market every day, specialising in street food, antiques and a little bit of everything else. It's in the northern quarter of Notting Hill and runs east of Portobello Road. Starting life in the 1500s as forest land, and then farmland, it has continued to evolve over the years to the hustle and bustle of the local community today.
Inheriting their name from Hackneys 16th century roots; the Flying Horse Inn was a famous staging post for weary travellers and their steeds, which traded between 1593 and 1914.

Carrying on the tradition in providing a space to rest, Flying Horse Coffee proudly cup, roast, and ship all of their coffee from our HQ inside of Mare Street Market. You can buy fresh beans and coffee directly from the hatch. In 2019 they launched the second cafe at the historic BBC/ITV Television Centre in White City, and the third instalment at the Golborne Road in 2021.